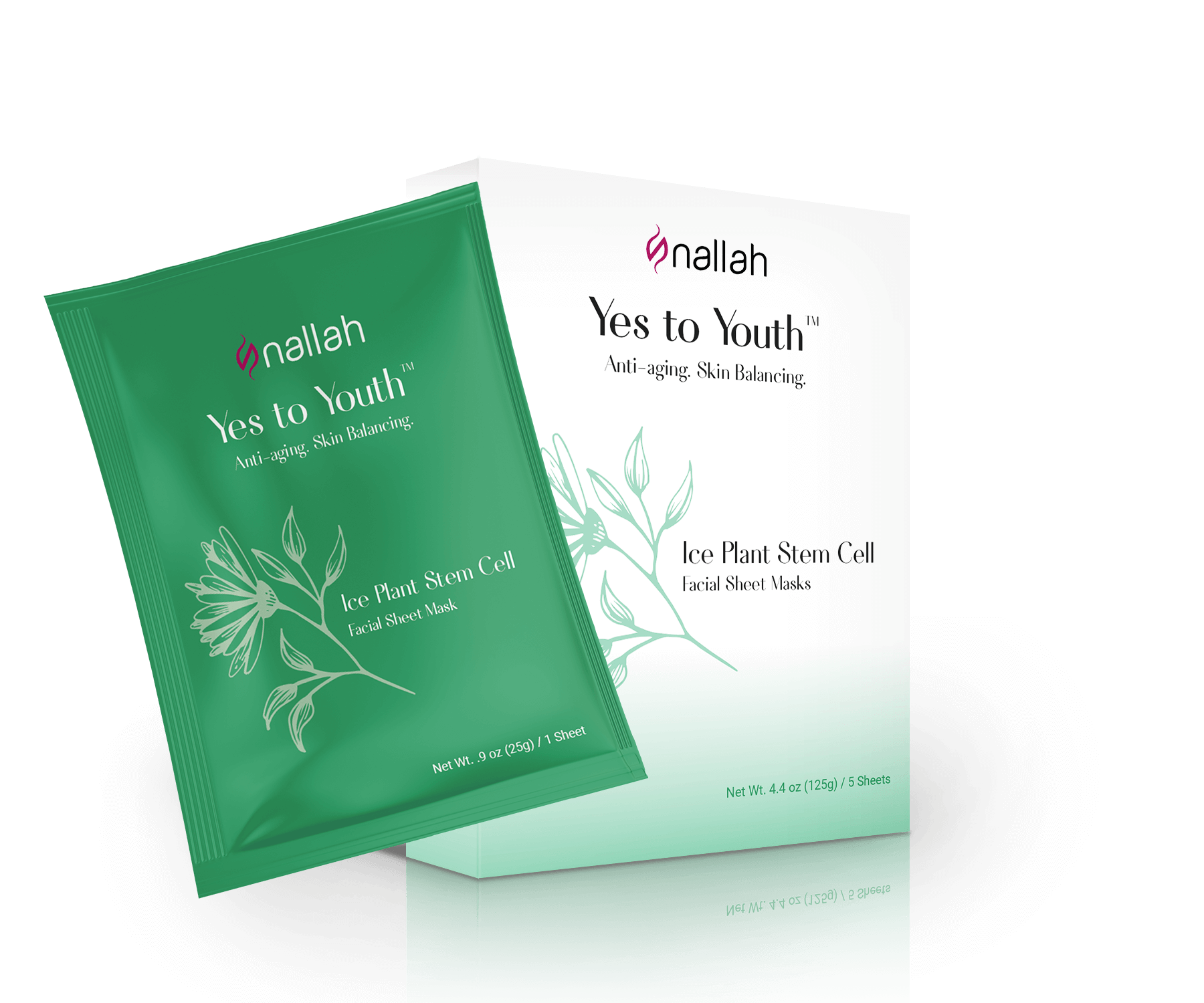 Yes to Youth™ Ice Plant Stem Cell Mask
$19.99
or
The Ice Plant extracts in this mask will be your skin's new BFF. The anti-aging properties of Ice Plant defend against daily UV damage to the skin texture, reducing the appearance of pores and replenishing hydration. The mask's advanced, plant-based formula is an all-around one treatment solution for your skin. Perfect for all skin types.

Storage:
Store in a cool, dry place. Avoid direct sunlight. Use immediately after opening individual pouch.
Directions for use:
-Begin with clean, dry skin.
-Unfold the mask and place on the skin and adjust to fit comfortably around the eyes.
-Peel away the remaining layer of paper and smooth the mask to the skin.
-Leave on for 15-20 minutes
-Remove mask and massage the remaining serum into the skin. Do not rinse.
-Follow with your skin care routine to seal in hydration.